Fishing in South Africa – Shore angling and criminality
A few words in advance: once again I was facing my South Africa vacation in front of a few questions: do I need a license to go fishing in South Africa? How do you fish there? For shore angling I was definitely wrong prepared. What about spearfishing? Is South Africa really as insecure as everyone claims, what about crime and criminality and how do I behave? I researched a lot again but again with just moderately results, that's why I would like to spare you this effort and here write down my own experience.
---
Fishing – where do i get the license
As with any fishing trip, you are faced the question, do I need a fishinglicense? And as in all countries in the world which rely on money, this is to be answered with a clear yes. But do not worry, it is nowhere so easy and cheap to fish as in South Africa. You basically have to differentiate between fishing in freshwater and saltwater. The fresh water licenses are different for each pond of water, I have limited myself mainly to the salt water.
You get the license in every post office, go, hire it, fill out the form, pay and you're done. Now you're already a real fisherman in South Africa.
The costs here are very low: a one month license costs 53 Rand converted 3.73 € (February 2018). An annual license comes with incredibly expensive (irony) 87 Rand therefore, € 6.12. I heard rumor wise that the post offices prefer to issue monthly licenses and claim that the annual licenses would have gone out to collect € 3.73 each month, which is probably very annoying for an average South African. For a fishing vacation, i think the monthly is enough. All necessary information, with the minimum sizes, fishing areas, fish species can be found on the page of the South African Government under the following link:
Or right here to download (Disclaimer: This file comes from the official Marine Government website of South Africa, the owner of www.harpune.info is not responsible for the content and assumes no liability for any damage resulting from the use of the content):
Recreational Fishing Brochure – Areas, minimum sizes, fish species
Bag limit
There is a catch limit and minimum sizes for the different species of fish, you should definitely keep onto these, otherwise you expect severe penalties, more in the next chapter.
Fishing without a license – penalties
Please do not come to the idea of fishing without any license, this is not the even funny in South Africa. We were once checked on three short fishing trips. If you get caught without a license, it costs 1000 Rand, the equivalent of 70 €, ok you can handle that, but in addition, all the fishing equipment will be taken off you and the average South African police or game warden, who feel offended, is not someone you want to be pissed off.
Spearfishing
Unfortunately, I personally was not spearfishing, but of course I informed myself about it. The Spearfishing license is just like the fishing license in the post office (a true dream). The costs are exactly as high as the monthly / yearly fishing license. In addition, you should not go into the water without any locals, no matter where I was I checked the water for Spearfishing capability. It looks awesome everywhere, but the currents are huge across allover the Atlantic / Indian Ocean coast, and most of the stalls are huge waves. In the South African summer, the water temperature is only 9-14 degrees, as the water from the South Pole flows up. In winter, however, the water is much warmer, which also attracts the whales to the beaches. South Africa is also very well known for its (white) sharks, another reason to venture out only with the locals.
---
Shore angling
There are two options for fishing in South Africa: 1.) shore fishing 2.) deep-sea fishing.
In most places along the coast deep sea fishing is offered for the equivalent of 50- 60 € for 4 hours, you will be shipped by a local guide, you hold the rented fishing rod at the spot in the water which one is shown by the guide and probably you go home with a nice snoek. But for me, this is more in the category of "escorted adventure", it's much nicer to land a fish with your own equipment, without anyone having told you exactly what to do.
Therefore, we come to shore fishing, this is fanatically operated by many South African anglers. With big shore rods, even bigger multirolls, the South African of any Color enjoys a nice Sunday on the beach and fishes on Kingklip, Yellowtail Thuna and other fish.
On the beach right next to Muizenberg anglers line up with anglers, who can give you one or two tips. As a bait, deep-frozen squid, clams and everything else on which to bite the local fauna is available in many supermarkets, fishing shops and kiosks. In front of the shops are often huge signs "bait" which indicates the bait offer. The cost of a large can of squid here is about 50 Rand – the equivalent of 3 €.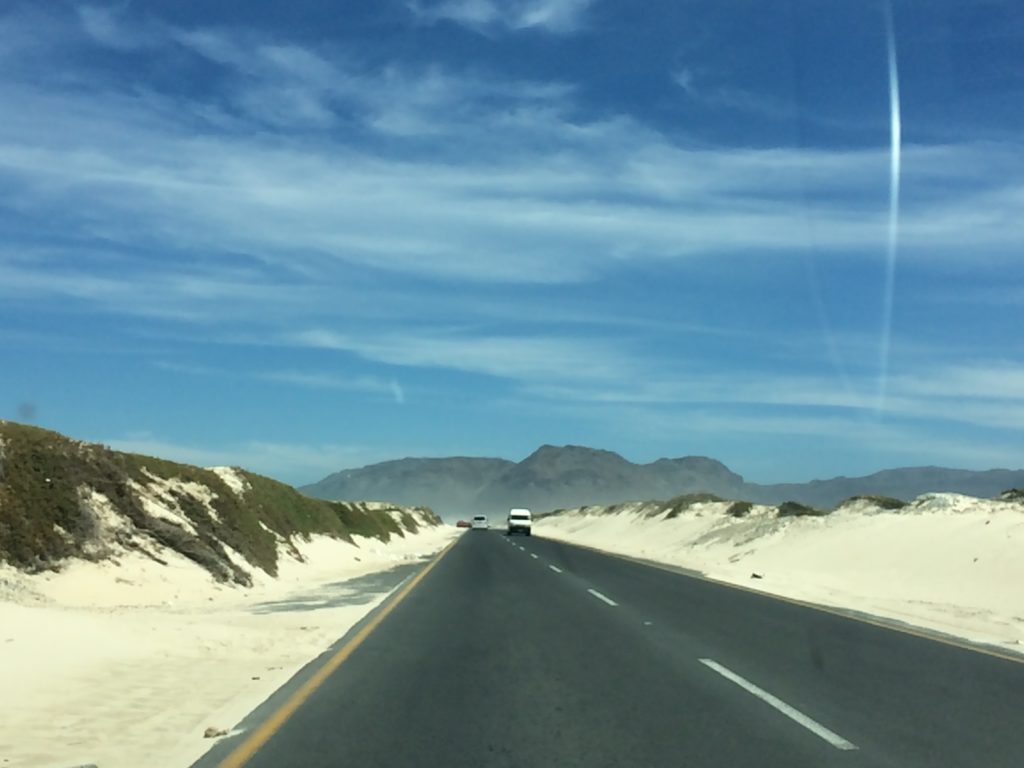 ---
What kind of fishing rod? Equipment recommendation
Bigger is better, it is not worth to arrive with a small fishing rod on the beach, because you often can not even throw over the waves.
Throw distances of at least 50 meters should be the targeted.
I recommend a good smooth multi-role with 0.5mm monofilament string or chalk line. The rod should be designed for casting weights of 50-150 grams and not less than 4 meters in length.
As an assembly, you take a 50-100 Gr claw lead and 2 hooks on side arms (2 hooks per fishing rod are allowed).
It is important that you have a proper mount for your fishing rod, which lifts a maximum of line out of the water. Now you throw the assembly out as far as possible, pull the string taut and wait until your dream fish bites. Here are a few recommendations that I would like to have before:
The rod
A TOP shore rod, optimal casting weight between 100 and 250 grams, 4.2 meters in length and divisible into 3 parts a 1.4 meters, not very cheap, but indestructible, low priced here:
Shore rod CONQUEST – SURF 4,20m 100-250g WG Jenzi / Dega*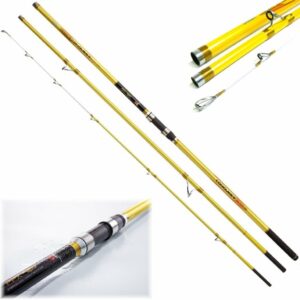 The fishing reel – Multiroll
The role should not be too small, grab at least 250m, 0.5mm cord and to have a good brake. All of this unites this role in itself, at a respectable price.
Best of all, there is this role in a variety of designs, you can freely adapt to your needs, if you continue to fish with it after South Africa. The role is cheaply available here:
Kastking Multiroll – Carbonbreaks – reinforced metal housing – fresh and saltwater*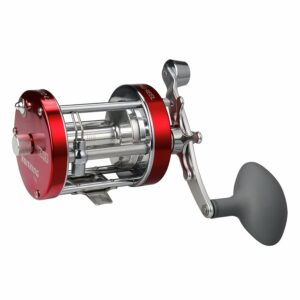 The rod pod
First of all, I have NOT seen a South African, who has fished without a MASSIVE rod holder, in Germany we use something to fish massive catfish and exactly what you should have for the African shore, cheap buyable are the metal clubs here:
Zeck metal rod pod – rod holder for catfish*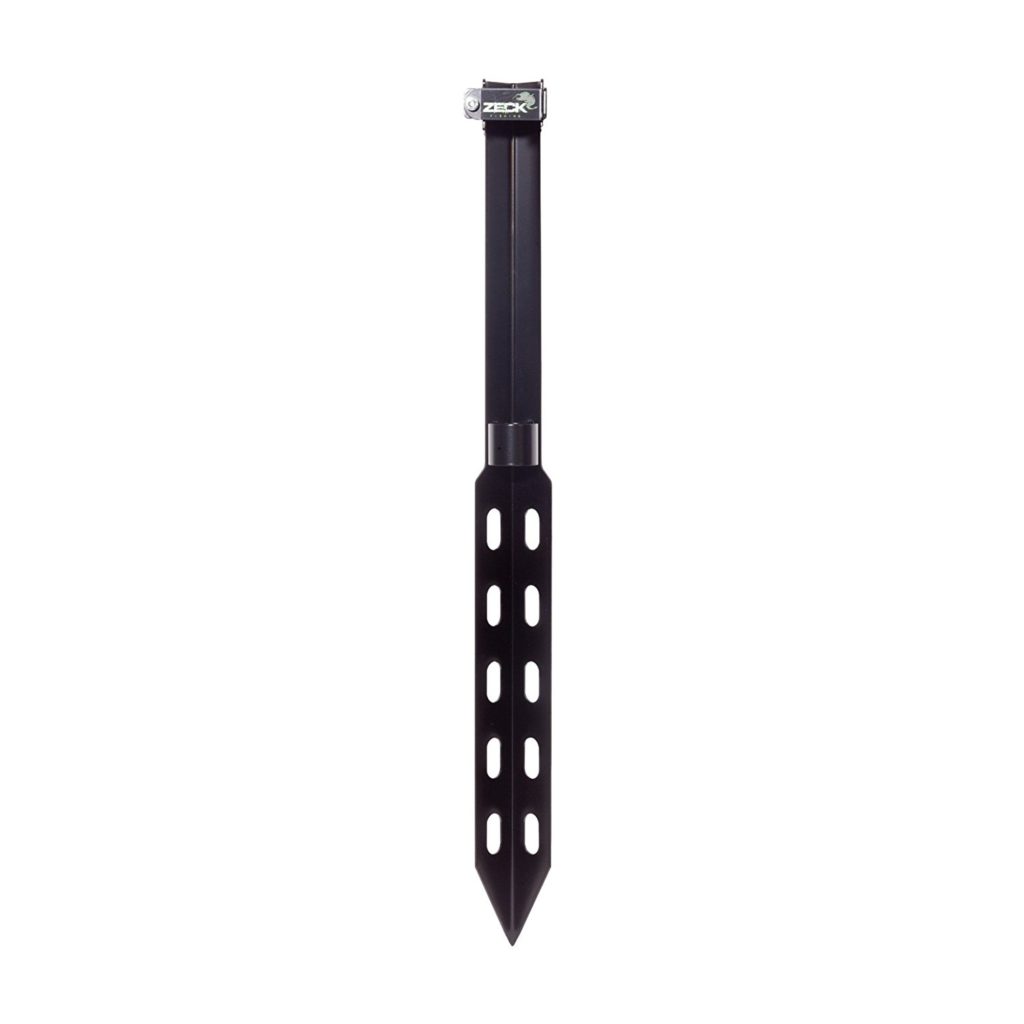 ---
Which fish can i catch in south africa?
Yellowtail Thuna, Snoek, Kingklip are the typical fish you can catch in South Africa. Right on the beach you catch a variety of bream and barbs.
Specially Snoek and Kingklip is the fish that is known all over SA. In almost every restaurant one finds these two fish, both have a white, lean, but firm meat.
The Snoek (Thyrsites atun)
The Snoek belongs to the pike mackerel or burbot and is up to 2 meters long. They grew up to 10 years old and due to its slender shape up to 6 kg heavy. Getting a snoek from the shore is unlikely but not impossible. When deep-sea fishing you have much better chances to catch one of these typical South African fish. He stays in depths between 10 and 50 meters.
The Kingklip (Genypterus capensis)
The Kingklip is also one of the most caught fish in South Africa. It can be up to 1.8 meters long and weighs 15 kilograms. Also to catch this fish from the coast is not easy, it is mainly in stony and greater depths. The fish feeds on crustaceans and other smaller fish, which should be considered when choosing bait.
---
Safety in South Africa
Before we decided to fly to South Africa, many thoughts hung in the air, because they had heard about raids, crime and murder. The worst stories were with friends of friends (as it always is). In retrospect, we were all happy to have decided for the trip to this great country. We have followed the following instructions and have come so two weeks through the holiday, without even once seriously feeling anxiety.
Especially in Cape Town there are a few rules to stick to:
"Poor and rich, where am I?"
South Africa and especially Cape Town has an insane gap between rich and poor. Make that clear and draw a lesson for your own life. All those who are able to travel to such a distant land are so privileged compared to the rest of the world's population that they should be aware of it. It's hard to look at, when you're sitting in the restaurant and eating a steak that's incredibly cheap for our purposes, and a homeless across the street picks food rests out of the garbage.
"A friendly: No Sorry!"
Even if it is sad, do not try to get involved in a conversation through the many beggars. A friendly but consistent "No Sorry" is often enough. Depending on their motivation, these poor people will take a few more meters, but then quickly lose interest and look for the next tourist. Do not do it out of malice, but out of self-protection.
"The Hightech Trendsetter"
Do not carry any valuable cameras, valuables and the like open. Of course, this does not have to go wrong, but one should not pronounce any obvious invitations.
"The German sandal tourist wants to keep his Ixus camera"
I would like to tell one more story: Most of the tourists who land with cuts or gunshot wounds in South African hospitals are German. With this information, I always remembers the image of the average German sandals with stockings tourist, who insists on not handing over his 250€ digital camera to the emaciated, with a knife waving, Tik (Crystal Meth) addict. True to the motto "MER GEBBE NIX – WE DONT GIVE ANYTHING". Everyone should consider whether this, oh lord so irreplaceable, Canon Ixus camera from 2004, with an Ebay market value of 53 €, is worth a stay in the Cape Town hospital (although surprisingly in this country, the first heart transplantation was performed).
"If you want to be someone, dont be Batman"
Do not run around in the dark, even if you are the avenger of the night. Take an Uber or at worst a taxi, easier, safer and more comfortable you will not come through the night. Even in the places along the Garden Route, locals do not recommend that you move through the city after dark.
---
Insider tips
Uber
Uber is the easiest, cheapest and most secure way to travel in Cape Town. You get a simcard for few Rands in the numerous phone shops, an internet-enabled, download the Uberapp. In a few words Uber is an app in which a private person / woman can offer himself as a driver. In the app you indicate where you want to go and Uber gives you a fixed price (which is traffic-dependent, in the rush hour it can quickly cost double) which one pays for the trip.
At the end of the journey the price will be deducted from my credit card, the driver will rate you and you will rate the driver. It's that simple. Prices are much cheaper than taking a taxi. The drivers drive with the help of the app's internal navigation, so you get to your destination as fast as possible. One example, the drivers has 27,000 rides with an average rating of 4.8 / 5 stars (not just some dodgy taxi driver), yes they do it for their main job. The cars are tidied up and clean all the time.
Muizenberg Sunday market – Fleamarket
On the way to Cape Town we passed the Muizenberg beach on Sunday. Hundreds of people of all ages and skin colors gathered in a large parking lot and met at a improved flea market.
This flea market takes place there every Sunday and is a real experience. Here are all things sold, which can also be found on a typically flea market: toys, tools, burned DVDs and all sorts of crap. There are freshly cooked corn in a plastic cup for 15 Rand in the flavors Garlic, Pepper and Salt, Chilli and whatever else comes to your mind.
This flea market was my absolute highlight. After wandering for half an hour, I wondered if there was a fishing stall somewhere, of course there would be one "right over there" an african mama told me. The rod tips stretched noticeably in the air.
The business owner, a nice but extremely tough negotiator, offers here repaired Multirolls, reels, fly reels, line, lead and rods at bomb prices. I was quickly involved in a technical discussion with a South African, whose T-shirt said "If you want to know how much i love fishing, ask my wife".
The owners advices here was first class and friendly.
I was looking for a reel with a minimum string capacity of 0.5mm to 300 meters. When I asked the stall owner about it, he looked wide-eyed, "Why you need so much line?". "I want to fish in Norway". "Norway, you are crazy, that's too cold for me".
I bought this great reel (which costs 70 € in the german store), with 500 meters string for just 28€, a real chance. So if you are at Cape Town and looking for two hours of Sunday amusement, visit the Muizenberg Sunday Fleamarket and then have a nice day on the beach afterwards.
It will be worth it.