Spearfishing Rules Worldwide – List – Legal Countries
Are you interested in the Spearfishing Rules Worldwide? But you don't know what the rules and laws are in spearfishing countries around the world? Here you can find a list of legal countries.
A few rules apply to ALL countries, especially where spearfishing is allowed and I think it's one of the absolute basic rules to follow when you're around nature want to live.
No spearfishing in harbors, harbor entrances, near fish farms or the strand (swimming beaches), a minimum distance of 200 meters is mandatory.
There are minimum sizes for fish in every country, please stick to them, this serves to protect our nature and the very important offspring of the species.
Excuses like " I didn't know the fish" or "underwater it looked bigger" do not apply! Don't shot what you don't know! And the most important principle is: ignorance does not protect against punishment
A nature reserve is there to protect nature, stick to it and enjoy the underwater world without harpoon, this definitely has its appeal and you will soon realize that you have never seen so many fish. If you fish illegally in a nature reserve and get caught, God have mercy on you.
A buoy reliably protects you from boats, a buoy with an Alpha diving flag is always part of your equipment!
In many countries you have to carry the licenses on your person, waterproof document bags are ideal for this. You simply attach it to your buoy.
YUMQUA waterproof document pouch*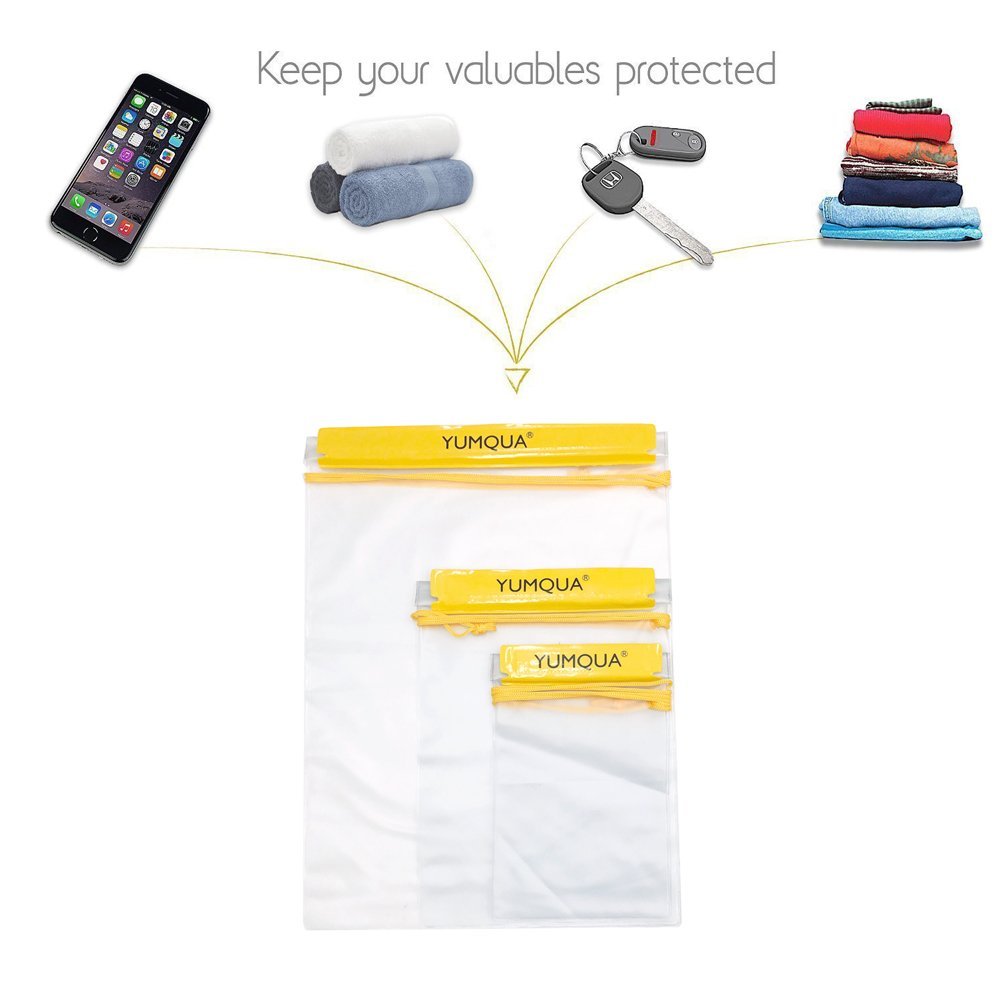 Are you still looking for spearfishing equipment? Then I recommend my equipment guide:
Harpooning/ Spearfishing Start – What do I need? Equipment Guide
---
If you have shot a nice fish, you have the possibility to enter it in the International Spearfishing Record List:
Spearfishing America
Whether bow fishing or spear fishing, in the sense of the law all fall under the collective term spearing. Spearfishing, like fishing, falls within the jurisdiction of each state. That means federal laws have no authority there.
Spearfishing is actually legal in most US states. Once you have your necessary license, you can go fishing. However, you must know that a license from one state will not allow you to spearfish in another state. In addition, each state has its own set of rules and regulations that not only determine when you can go spearfishing, but also what species can be hunted.
So which states allow spearfishing? And what about the need for a license and regulations in the respective states? We've put together this guide to help you navigate the complicated rules of spearfishing in the US states and what you need to know before you head out on your dream vacation, spear in hand.
Spearfishing Florida
The Sunshine State is the jewel of the South East Coast. Let's talk about pristine waters, bright skies, bright sun and miles of beautiful beaches. And spearfishing is totally legal here.
The Florida Keys are considered the center of spearfishing in the entire state. Here, spearfishing is more than just a hobby as it has its roots in the history of the tribes that once roamed this land.
Florida also promises warm water, which again doesn't require heavy wetsuits. Fish are plentiful and you can choose from lionfish, snapper, grouper, hogfish and lobster.
License
The good news is that you don't need a special license to spearfish in Florida. Your saltwater fishing license should do the trick. However, since the waters are teeming with lobster and you won't want to miss the opportunity to skewer one, you'll need to get a lobster stamp on your fishing license
Florida license fees vary depending on whether you are a Florida resident or nonresident. For residents, the annual saltwater spearfishing fee is $17. A 5-year license is only $79, while fishing from shore is free. For visitors, a 3-day license costs $17, while $30 lets you spearfish 7 days straight and $47 lets you spearfish for a full year.
Rules and Regulations
Just because you're licensed, you should do your best to abide by the rules and regulations. Florida is pretty strict about what marine life you can spearfish and when you are allowed to. Here are some of the most important rules and regulations in Florida.
Spearfishing is prohibited in fresh water. Only salt water is permitted.
Spearfishing is prohibited within 100 yards of designated public swimming areas, fishing piers, or submerged jetties.
The upper Keys is considered a spearfishing-free zone, stretching from Miami to Dade County to Long Key.
Several species of fish are disallowed for spearfishing including white marlin, sailfish, swordfish and blue marlin.
Spearfishing Hawaii
When it comes to Hawaii, the rules of the game change dramatically. We're not just talking about the fish species, warm water and amazing underwater scenery. We also mean the rules that govern spearfishing itself.
For Hawaiians, spearfishing isn't just a hobby or a quick way to make money, it's part of their culture and history. Long before European ships docked their shores, Hawaiians spearfished to survive. It was considered a clean and environmentally friendly way to fish. Instead of catching everything that randomly falls into the net, spearfishing is more precise and selective.
License
For this reason, spearfishing in Hawaii is considered a right rather than an option. You don't need a license to go spearfishing in the pristine waters of the thousands of islands there. You can take your harpoon and look for any fish you like as long as it's not protected.
Nevertheless, there are still rules and regulations to protect fish species. These mainly have to do with the size of the fish and the bag limits. However, you still need a fishing license when spearfishing in regulated areas. Children under the age of 9 do not need a certificate. A license costs $6 for residents and $26 for foreigners.
Rules and Regulations
There are two types of regulations governing spearfishing in Hawaii. The first has to do with which areas you are allowed to spearfish. The other protects certain species of fish and marine life.
The regulated areas that require a fishing license are Kauai, O'ahu, Maui County, the island of Hawaii and the Northwest Hawaiian Islands Marine Sanctuary.
The other regulations protecting fish do not have fish on the menu. Rather, they focus on the size of the fish and limit each person to one bag per day.
Spearfishing California
As usual, the large state of California has its own set of rules and jurisdictions that do not necessarily mirror local or state laws in the rest of the country.
However, as far as spearfishing is concerned, it is both legal and illegal. It is legal for people who enjoy spearfishing recreationally. But when it comes to commercial spearfishing, the hand of the law is both heavy and unyielding. So keep that in mind the next time you consider spearfishing to supplement your income.

If you are a California resident and are 16 years or older, you can apply for an annual license either online or through a licensing agent. You can also go to the CDF License Sales Office to get a license. Non-residents can also obtain a license from the sources above, but the fees are slightly different.
License
For Californians, an annual spearfishing license, which is identical to a fishing license, costs about $51. Non-residents have to spend $137 to get the same license. All licenses are valid from January 1st to December 31st of the same year.
Rules and Regulations
Spearfishing is only allowed in certain areas and must take place in season. The purpose of these regulations is to protect fish species and prevent overfishing in and around local waters.
Some species are prohibited by law for spearfishing. These include:
Sea Bass
California Grunion
Crayfish
Red Abalone
Other species of fish including scorpion fish, ling cod, leopard shark, sturgeon and tuna have their own season. You will need to check with local authorities or online which species are open at what time of year.
---
Spearfishing Australia
Australia is considered by many to be the blessed land of spearfishing, big fish, huge reefs lure the spear to this amazing country. But beware, every state has its own rules and laws when it comes to spearfishing. Luckily, the Aussies themselves are a fish-mad bunch. The rules and important links can be found in the following sections.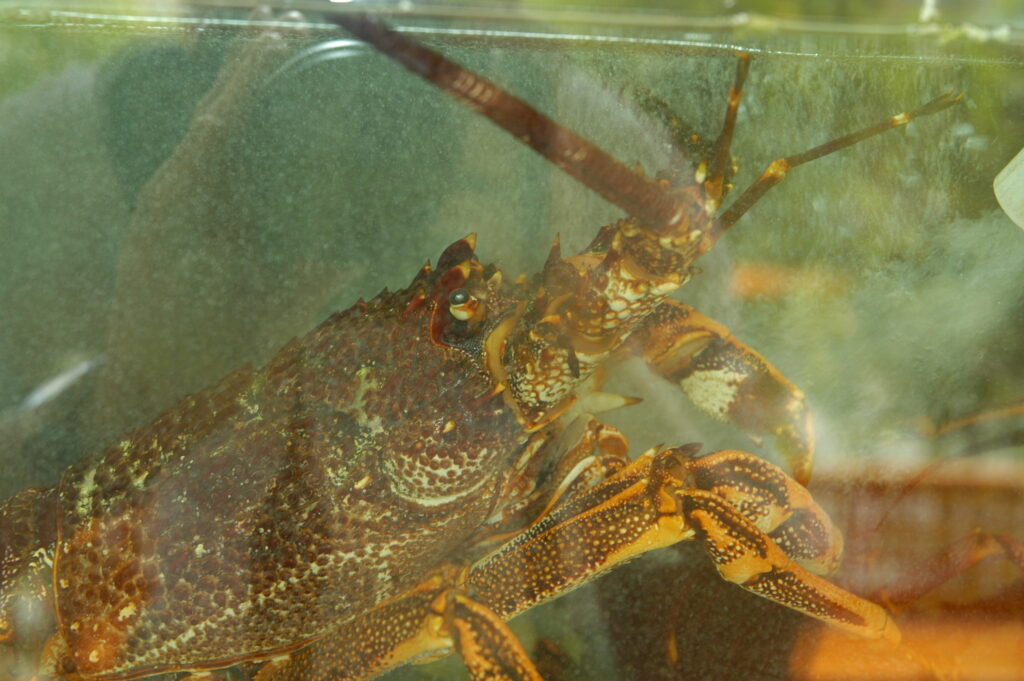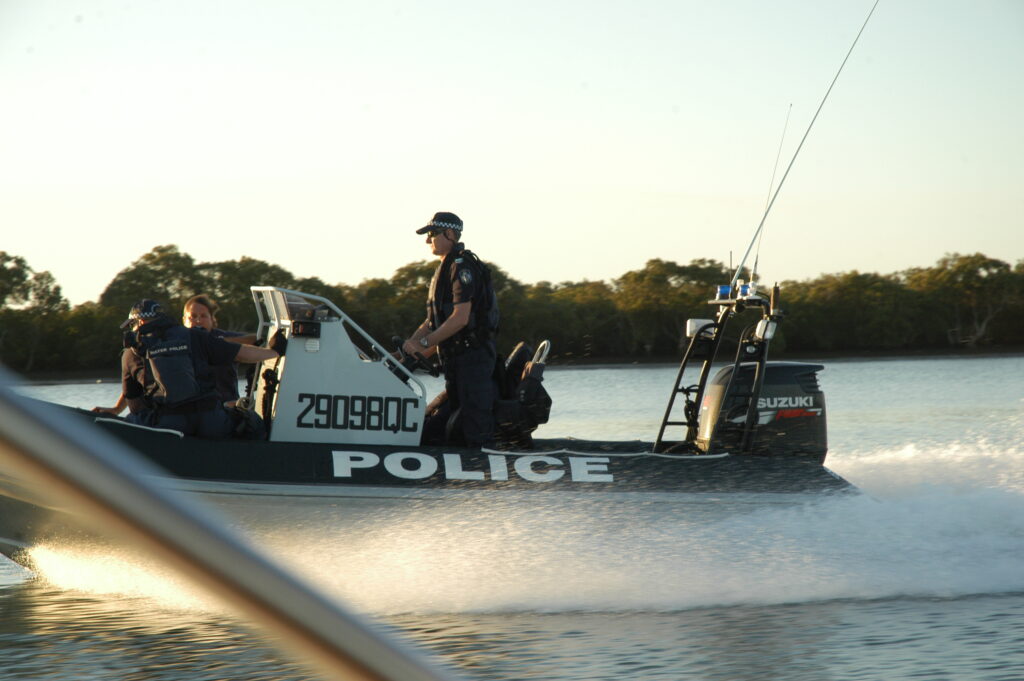 New South Wales
Spearfishing in NSW is a popular form of recreational fishing and has been recognized for its selective fishing practices. Spearfishers in NSW are required to pay the NSW recreational fishing fee (buy online at the link) . This costs:
$7 for 3 days
$14 for a month
$35 for a year
$85 for 3 years

Please note: all inland waters are closed to spearfishing as well as various areas along the coast. For more information, please visit the Spearfishing Closures page.
For spear fishermen, the same rules and regulations regarding bag limit and size restrictions, including the following:
Allowed
Fishing with snorkel
Scuba (for scallops and sea urchins only)
Lobster: Bare/gloved hands only

Forbidden
Use a flashlight
Pulses and explosive devices
Spearfishing on sea beaches (except for the last 20m at each end of the beach)
Many Entrances, coastal lagoons and other tidal waters are closed to spearfishing.
Northern Territories
The Northern Territory also provides information about spearfishing in this state on the official Marine and Aquaculture website, you can find the link below this post. All neatly and neatly summarized in one PDF:
Fishing in Australia's Northern Territory – PDF Guide
South Australia
The state of South Australia also provides information about spearfishing in this state on the official Marine and Aquaculture website, you can find the link below this post.
Spearfishing in South Australia – Official Ministry of Marine and Aquaculture
Queensland
Spearfishing and Spear gun are permitted in some waters (for waters closed to spearfishing see Closed waters. A so-called powerhead is only allowed to ward off sharks.
The use of any scuba gear other than a snorkel is not permitted when catching fish, whether by spear, harpoon, hand or otherwise.
Spearfishing for barramundi is prohibited between 6pm and 6am.
More information can be found at: https://www.qld.gov.au
Victoria
The state of Victoria also provides information about spearfishing in this state on the official Citorian Fishing Authority website, you can find the link below this post.
Victorian Fishing Authority – Official Site of Fishing rules in Australia – Victoria
Western Australia
All relevant information about spearfishing in Western Australia can be found on the official government website of the Department of Fishing and Aquaculture of Western Australia:
http://www .fish.wa.gov.au/fishing-and-aquaculture/recreational-fishing/recreational-fishing-rules/pages/default.aspx
---
Spearfishing South Africa
I have already written a detailed report on spearfishing and angling in South Africa, which I would like to refer to here. There you will also find a lot of information about safety, which is often asked for, and a lot of other important information. In general, however, one can say that you can get a spearfishing license in every post office, it doesn't cost much and it's pretty quick.
Other countries in planning
The following countries are being planned here. If you have any requests or suggestions for other countries, write them in the comments!
Spearfishing Egypt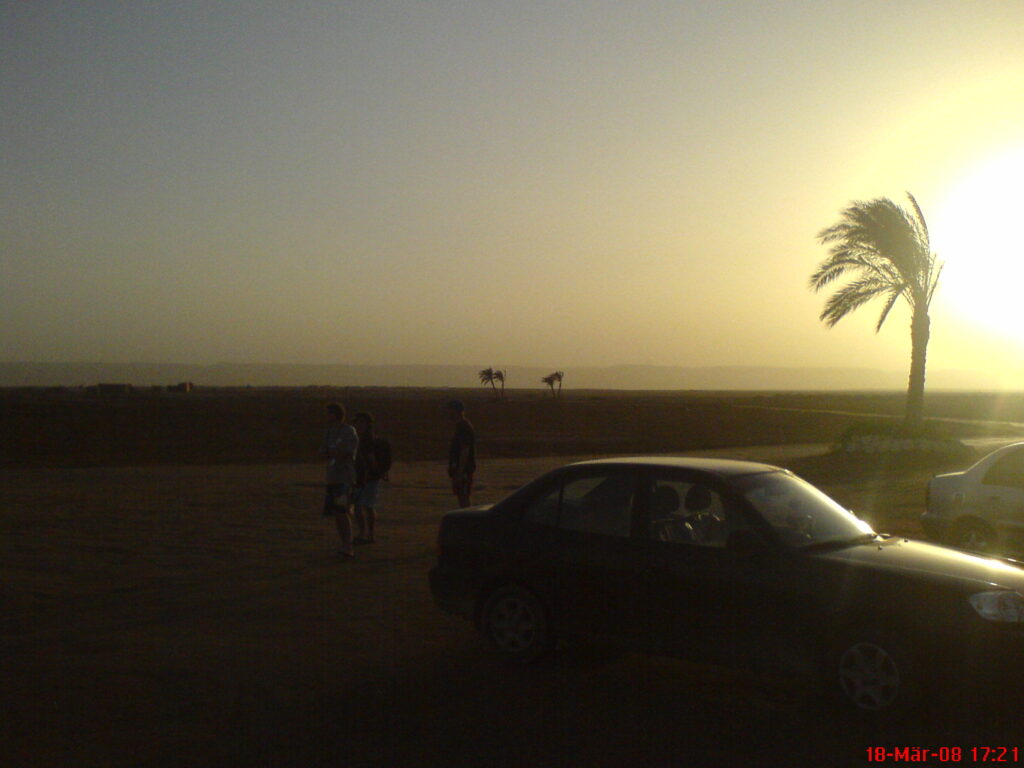 Spearfishing Indonesia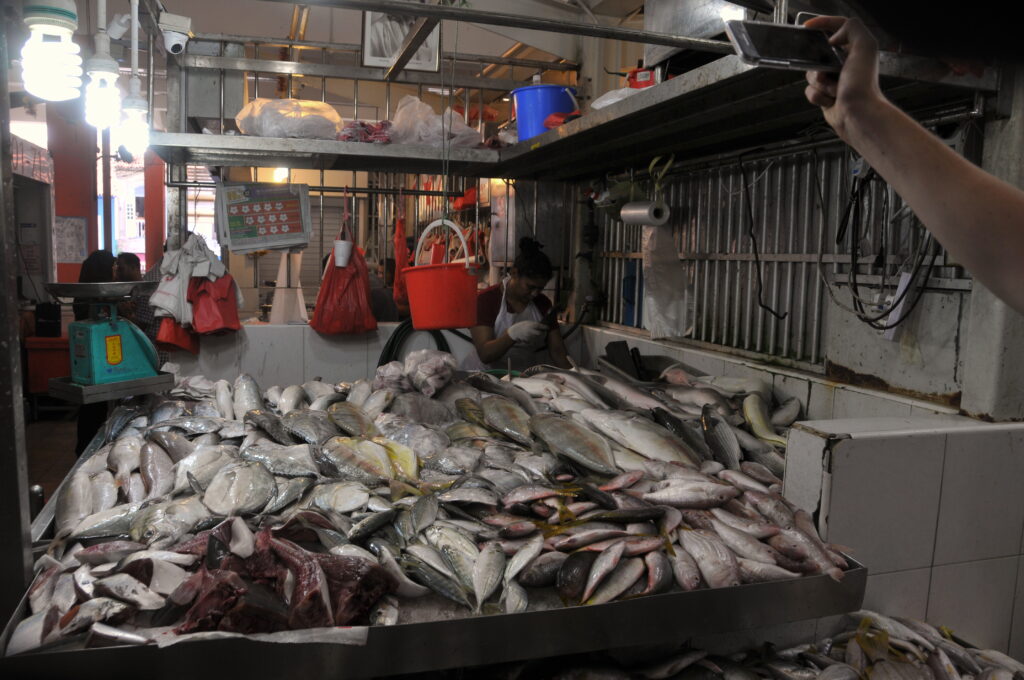 Japan
Canada
Morocco
Russia
Spearfishing Thailand
Tunisia
Spearfishing Singapore
Spearfishing Vietnam