Corona Virus – COVID 19 – Diving, Fishing and Travel
Corona Virus and Travel ? Diving and Corona Virus ? COVID 19 virus and apnea ? Corona and fishing ? In this short article I would like to formulate a few thoughts on the brand new topic in connection with our main topic, diving. Fishing trips and Corona don't go well together either, more on that below.
What influence does the Corona Virus have on planned trips? Is it possible to dive with the Corona Virus ?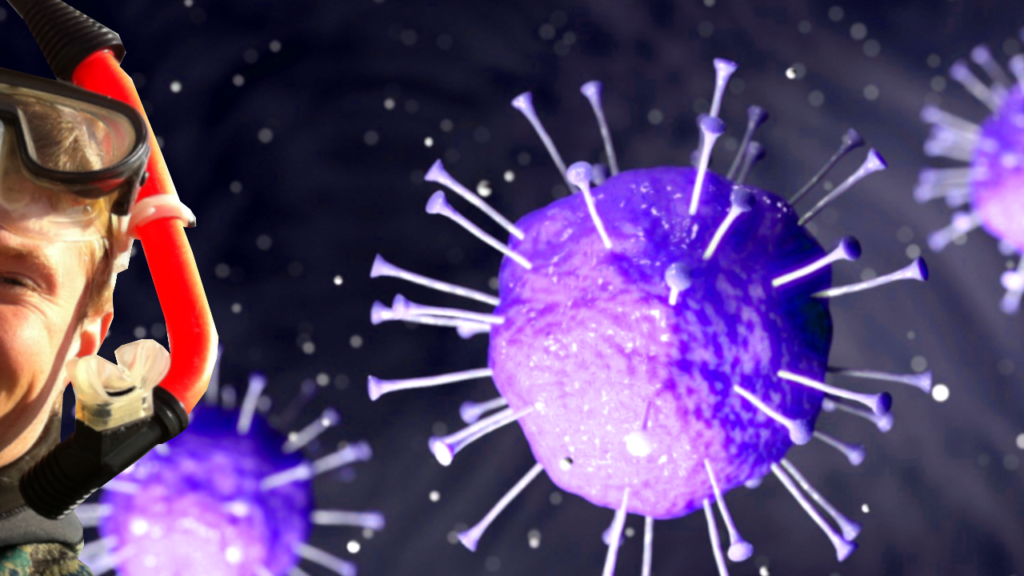 Corona Virus and planned trips
So we are directly facing the first problem: from hour to hour more countries are closing their borders in order to curb the further spread of SARS-CoV-2 . Some might say that is an exaggeration. In my opinion, however, it is an understandable measure. Everyone is upset about the increasing restrictions in the private sphere, but once the beloved grandma is intubated and ventilated in the intensive care unit, it quickly becomes private. On the one hand, one does not want to be restricted, but on the other hand, further spread cannot be stopped without personal restrictions.
I myself am faced with the situation that in mid-May I would like to make a trip to Norway for diving, harpooning and fishing. The problem now is: Nobody can foresee what it will look like in mid-March. The Danish border was closed yesterday, so driving to Norway is unthinkable. Fishing in Norway and Corona : it remains to be seen.
Corona Virus – Diving Travel – Diving?
Let's put the health question aside, imagine you're just as fit and healthy as usual. We are fit enough to go diving. You should never go into the water sick anyway, be it a flu-like infection, a flu or maybe Corona in the near future. There is no long discussion, this is a basic rule when diving. Period.
If we have now planned a trip, the first question that arises is: will I get to my planned destination at all? With a quick look at my list above, you can quickly see. It should be difficult for the vast majority of popular diving areas. And now the second important question: if I am there, will I come back at all. At the moment, as a German, you usually come back again. But if it comes to the point that flight connections are suspended, you get stuck at the holiday destination pretty quickly. This could get expensive. As a rule, an extended stay is not covered by any insurance. The whole thing can then quickly become expensive.
A bit of reading for the Corona vacation days (book is really recommended, you can browse through it endlessly and fits the current topic):
Modern diving medicine, 3rd completely revised and expanded edition: Manual for diving instructors, divers and doctorse *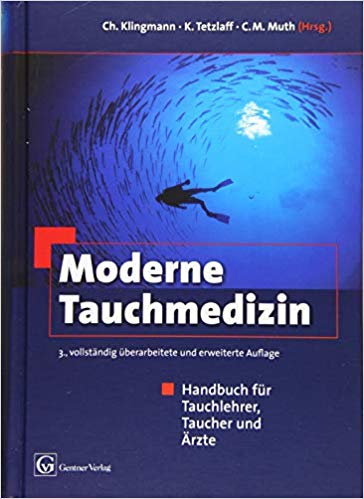 COVID 19 – Corona Virus and Fishing
Let's think a little more logically. We sit at home because half the world is in the "home office" right now. Work is over at around 4 p.m. and our feet are itching. Fishing during the corona epidemic? A little normalcy and relaxation are certainly good for us all these days. In my opinion, nothing speaks against getting into the car (not in the train) alone or as a couple and driving to a nice, calm body of water. Relaxing will be good for your immune system. In addition, who knows whether a good pikeperch in the freezer will soon not be worth significantly more?
It will only be problematic if you want to leave Germany to go fishing. How the travel situation will develop can hardly be seen at the moment.
Finally, I would like to wish you a dive safe and Petri safe. A little bit of normal everyday life will do you good!